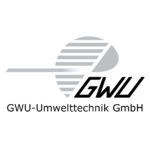 Website GWU-Umwelttechnik GmbH
From science to industry!
Your tasks:
Selling a complete range of meteorological sensors and systems from different international manufacturers to both new and existing customers.
Researching potential customers and developing initial sales leads for your own use and that of other members of the sales team. Actively following up on sales leads through to completion.
Appointing new sales partners, training them on our products and assisting them in growing sales in their respective regions, territories or market sectors. This will include the training of sales engineers, attending exhibitions and conferences as well as meeting with prospective end-users.
Becoming a subject matter expert in our range of measurement and the applications into which they are sold. The sales process is one of a consultative approach, so good technical understanding and application appreciation is required.
Responsibility for providing professional and competent support and service, to both existing and prospective customers.
Your qualifications:
Technical sales background, with excellent communication and interpersonal skills. The ability to challenge and question in order to ultimately satisfy the customers' needs.
Completed technical and professional sales training or a career changer from a related industry.
Must be reliable, enthusiastic and a teamplayer.