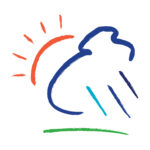 Website Lake Street Consulting Ltd
Working with the weather
') } else { console.log ('nompuad'); document.write('') } // -->
') } else if (width >= 425) { console.log ('largescreen'); document.write('') } else { console.log ('nompuad'); document.write('') } // -->
Lake Street is a small consultancy firm whose aim is to help clients work with the weather. Most of our client work is in the energy and agriculture sectors. Operational forecasting from within day to seasonal, across the globe, forms part of the work in this role. For us, operational forecasting is about using our knowledge to inform clients of which solution is most likely to actually deliver, and what the uncertainties are, rather than simply reporting on NWP model output. Analysis, more traditional consultancy projects and developing new business opportunities make up the remainder of the role: a similarly rigorous, client-based approach applies here also.
Requirements:
* Legally able to work full time in the UK.
* MSc or PhD in meteorology or a related quantitative discipline.
* Strong quantitative and communication skills, and an ability to write code.
* The ability to work full shifts including early mornings, late evenings and some weekends (e.g. 6am – 2pm, 2-10pm).
* Be willing to travel, both to meet clients and to conferences.
Experience working in the meteorological sector would be advantageous.
Whilst envisaged as a full time position, for the right candidate a slightly shorter work week may be possible: the ability to work full shifts remains a requirement.
To apply, please send your Curriculum Vitae and a covering letter to careers@lakestreetconsulting.co.uk
Only candidates who explicitly state that they meet the above requirements will be considered.
Closing date for applications is May 16, 2021. Applications will be considered as they arrive.
Lake Street Consulting Ltd is an equal opportunities employer.