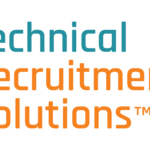 Website Technical Recruitment Solutions
Newly created position
Opportunity with one of NZ's leading biotechnology companies
Wellington or Central Otago location options
') } else { console.log ('nompuad'); document.write('') } // -->
') } else if (width >= 425) { console.log ('largescreen'); document.write('') } else { console.log ('nompuad'); document.write('') } // -->
About us
Bodeker Scientific is an independent research organisation recognized domestically and internationally for its expertise in atmospheric and climate research. The company operates as a group of collaborating researchers who work on shared research contracts under a commonly agreed company constitution. We focus on conducting high-quality research within the time and financial constraints imposed by our research contracts. To achieve this goal, decision-making within the company is inclusive with an emphasis on personal responsibility.
About the Role
We seek a passionate, enthusiastic, and energetic senior climate scientist with an infinite capacity to not know what can't be done and who is ready and willing to work in an agile, energetic, and innovative research environment. The successful candidate will:
Be working in a friendly and collegial team on a wide range of research projects.
Need to have the experience, publication record, domestic collaborative networks, and international linkages to make a significant contribution to the future success of the company.
Be expected to take on a high-level of responsibility within our team.
We are willing to negotiate an equity share in the company should the successful candidate have an interest in this option.
Essential skills/attributes
PhD, or equivalent, in climate science (e.g., atmosphere, ocean, cryosphere, or terrestrial).
Strong publication record (e.g., >50 papers in the peer-reviewed literature).
Proven leadership skills.
Well-developed written and verbal communication skills.
Proven track record in leading the development of successful funding proposals.
15+ years of research experience.
Strong collaborative networks across New Zealand.
A demonstrated ability to think creatively.
Excellent organization and time management skills, i.e., able to juggle several tasks of varying priority.
Capable of designing and executing research programmes.
A high degree of personal motivation and a proven track record of success in managing multiple activities and delivering projects within designated timeframes.
Preferred Skills
Established collaboration with New Zealand stakeholders and/or industries.
Knowledge of MBIE and RSNZ research funding processes.
Strong connections with, and understanding of, the New Zealand science system.
Strong international collaborative networks.
Experience in the development and/or use of a variety of climate models.
Advanced data analysis toolbox (e.g., machine learning or advanced skills in the use of statistical analysis packages).
More than 10 years of experience in programming in, e.g., python, R, C++ or matlab.
The primary responsibilities of the successful applicant, depending on their expertise, experience, and skills, will include, but are not limited to:
Leading and/or managing research projects at Bodeker Scientific.
Developing new and innovative funding proposals, and other forms of business development, that builds on their expertise and that of the rest of the group.
Directing and/or undertaking software development for data analysis, data display, and data manipulation.
Travelling domestically and internationally (COVID permitting) to represent Bodeker Scientific's research results and to conduct business development.
Mentoring members of the Bodeker Scientific team.
Running numerical models and analysing their results.
Synthesising and writing up research results for publication.
Writing achievement/client reports.
Locations
The Bodeker Scientific offices in Alexandra, New Zealand, known for its relaxed lifestyle which provides excellent opportunities for outdoor pursuits including mountain biking, kayaking, cross-country skiing in winter, rock climbing etc. It is in a central location, with easy access to popular locations such as Queenstown and Wanaka, OR
The new Bodeker Scientific satellite office in Wellington.
For a confidential enquiry or to apply for this position please click on the relevant button below, alternatively contact Tony De Barr on 04 472 6558 if calling from New Zealand, 0064 4 472 6558 if calling internationally, email tony@trs.co.nz .
To apply for this job please visit trs.co.nz.