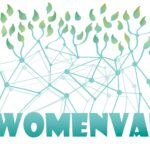 a unique platform with tech solutions to adapt to Climate Change
') } else { console.log ('nompuad'); document.write('') } // -->
') } else if (width >= 425) { console.log ('largescreen'); document.write('') } else { console.log ('nompuad'); document.write('') } // -->
⚡️ WOMENVAI – a not-for-profit NGO specialized in sustainable development projects – by women and men – to empower girls and women in least developed countries, is looking for motivated students (Bachelor/Masters degree) to carry out two months minimum work (work from home, can be part time) as part of two internships:
1. 🌍  Marketing/business development: design and complete marketing tools
2. 💚  Humanitarian/international relations: admin for accreditation to UN agencies (UNOG, UNESCO, UN WOMEN, WMO, UNFCCC, UNISDR, ITU, etc.)
⚡️ Send your resume + motivation by email to contact@womenvai.org by May 20, 2021 for a June-July start.