AIRMAR Technology Corporation
AIRMAR® Technology Corporation is a world leader in the design and manufacture of high-performance ultrasonic sensor technology for the marine, industrial and commercial markets.  Our best-in-class WeatherStation® Instruments are rugged, maintenance-free ultrasonic multisensors that meet the growing need for real-time, site-specific weather information. These compact, all-in-one weather sensors with no moving parts measure apparent wind speed and direction, barometric pressure, air temperature, relative humidity, calculated heat index, dew point, and wind chill. The internal compass and GPS make our WeatherStation Instruments perfect for remote mounting of a network of sensors, plus enable the measurement of theoretical wind speed and direction on dynamic platforms. And – new this year – acoustical rain measurement joins our capabilities.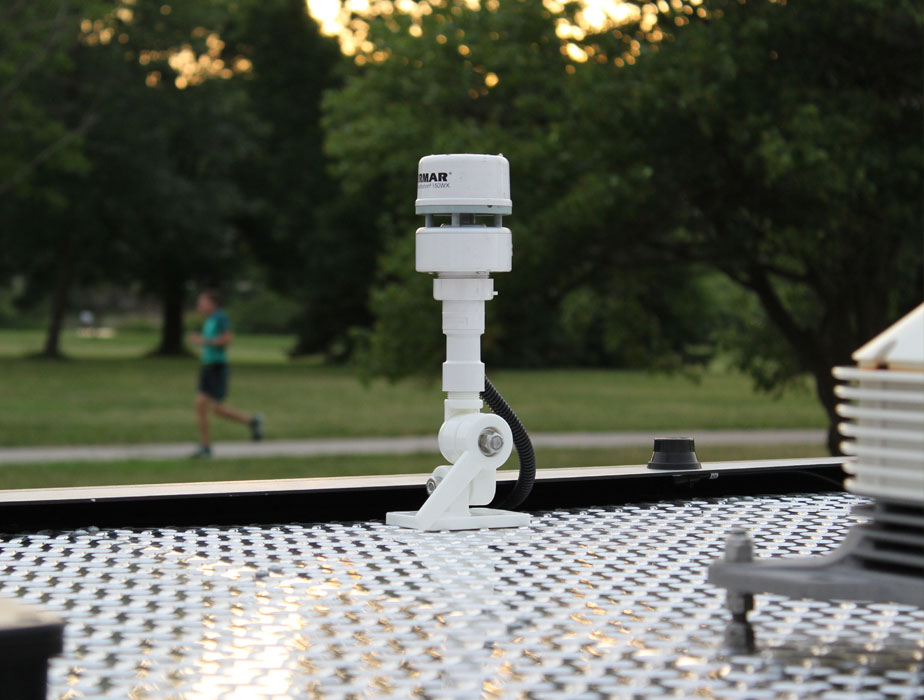 Airmar's newly introduced 150WXRS WeatherStation® Instrument integrates most of the above features with an acoustic rain sensor that measures the impact energy of individual raindrops, providing real-time accumulation, event duration and intensity data. Like our two most recently introduced WeatherStation models, the 110WXS and 150WXS, the 150WXRS is enhanced with a solar radiation shield for greater data stability. The instrument doesn't need to be emptied or cleaned, and cannot suffer catastrophic data loss due to clogging by debris. It also has no moving parts and requires no scheduled maintenance. A full suite of functionality and little to no maintenance means the 150WXRS delivers a significantly lower total cost of ownership (TCO) than traditional rain measurement devices.