ClimaCell's Georgina Campbell Flatter looks at how micro-weather solutions can help bring much needed weather information to the developing world to help fight poverty, hunger and disease
According to the WMO, more than 100 countries – over half of them in Africa – need to modernize their weather services.
According to the World Bank, low income countries spend 25 times less than high income countries on weather. In order to start closing the weather gap, African countries would have to invest in US$2bn worth of equipment and a minimum of US$400m per year to cover the costs of staff, operations and maintenance. This is not feasible.
ClimaCell, a global leader in micro-weather technology, recently announced the launch of an initiative to tackle one of the root causes of global poverty: lack of access to reliable localized weather information in low income countries. The independent non-profit organization will focus on saving and transforming lives by bringing micro-weather solutions to areas currently underserved by traditional means but that need it the most. ClimaCell (ClimaCell.org) will close the weather gap by harnessing its proprietary technology stack, and collaborating with other partners from the weather enterprise and local ecosystem.
First, we will use our unique method for building a dense network of observation points, including virtual sensor network, satellite data, and ground-truth weather stations. Then, ClimaCell will generate timely insights that can be used in real time via highly adaptable, proprietary, cloud-based high resolution weather models. To maximize access, ClimaCell technology can quickly disseminate weather information via computer, radio and mobile devices.
In ClimaCell's recent visit to East Africa we met Nabirye (top). She lives on the outskirts of Jinja, Uganda. She is a farmer and works her 2 acres of land to provide food for her family each season. Nabirye is one of two billion people in 500 million households living in rural areas working less than 2 hectares (5 acres) of land and whose survival depends on "when the rains will come". Some 32 million people in Uganda, 83% of the population, live in rural areas and rely on subsistence agriculture.
Nabirye's main dilemma is deciding when to plant her crops. Her rule of thumb is "three days of heavy rain and we plant".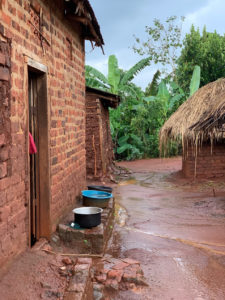 She used this rule to plant her maize crop for this season. It rained for three days straight so she planted. On day four it went dry for two weeks. This resulted in 30% germination rates. Her family lost their crop for the season.
Weather should no longer be a source of fear across Africa, much less a root cause of poverty across the continent. The world is close to the eradication of many infectious diseases in some of the poorest communities because of the incredible collaborative efforts of NGOs, governments and the private sector. We can learn from this approach. Micro-weather technology has the potential to bring hope to billions, but it takes a village.
We will start in East Africa by working together with local governments, NGOs and local communities. Our initiative aims to facilitate the rapid and collaborative implementation of novel technological approaches, and adoption of critical weather warnings and insights. To save lives, the initiative's impact areas will focus on zero hunger, infectious disease eradication, and early warnings.
Despite the challenges, there are huge opportunities for positive change:
Zero hunger: Climate variability affecting rainfall patterns and agricultural seasons, and climate extremes such as droughts and floods, are among the key drivers behind the rise in hunger. Access to reliable localized weather forecasts can play a critical role in nourishing the 821 million people who still suffer from hunger today, and the additional two billion people who are expected to be undernourished by 2050.
Infectious disease eradication: Shifts in weather patterns could have enormous implications for human health, especially for the burden of vectorborne and waterborne infectious diseases. Access to reliable localized weather forecasts has the potential to support the local teams working hard to prevent and control outbreaks of infectious diseases, saving millions of lives annually.
Early warnings: Estimates show that upgrading hydro-meteorological information production and early warning capacity in developing countries could lead to an average of 23,000 saved lives every year, and between US$300m and US$2bn annually in saved assets that otherwise would have been lost to natural disasters.
But our vision for ClimaCell goes much further than applying hi-tech to a worthy cause. The initiative will also bring global technology partners together with community-based organizations across Africa. The goal of these collaborations will be to develop and deliver innovative localized weather forecasting solutions that are economically viable, long-lasting, and truly inclusive in reach.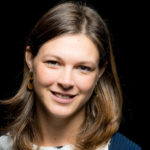 Georgina Campbell Flatter is the executive director of ClimaCell.org. She is building the largest philanthropic initiative solely dedicated to providing useful and lifesaving weather information to every human being on earth, with a focus on low-income communities and those most vulnerable to climate change. Prior to ClimaCell, Georgina spent a decade at MIT where her research and activities centered around the role of business and entrepreneurship in tackling large systemic poverty issues.