Davis Instruments, an AEM company, has released its new WeatherLink Console at the 2023 Consumer Electronics Show (CES) in Las Vegas, Nevada.
The console enables professionals and weather enthusiasts to personalize, interact with and track observations from their weather stations at a glance, all encapsulated in a modern device.
Mark D Miller, chief commercial officer at AEM, said, "As severe weather events such as floods, droughts and major storms become increasingly common, more people are taking an interest in personal weather monitoring to stay aware and ahead of changing local weather conditions and help protect their property and communities. Manufacturing weather stations for over 35 years, Davis has established itself as a worldwide leader in high-quality sensor technology. As the next evolution, we wanted to bring the data to life by creating a more personal, modern and compelling weather experience and narrative. That is what drove the development and enhancements of the WeatherLink Console."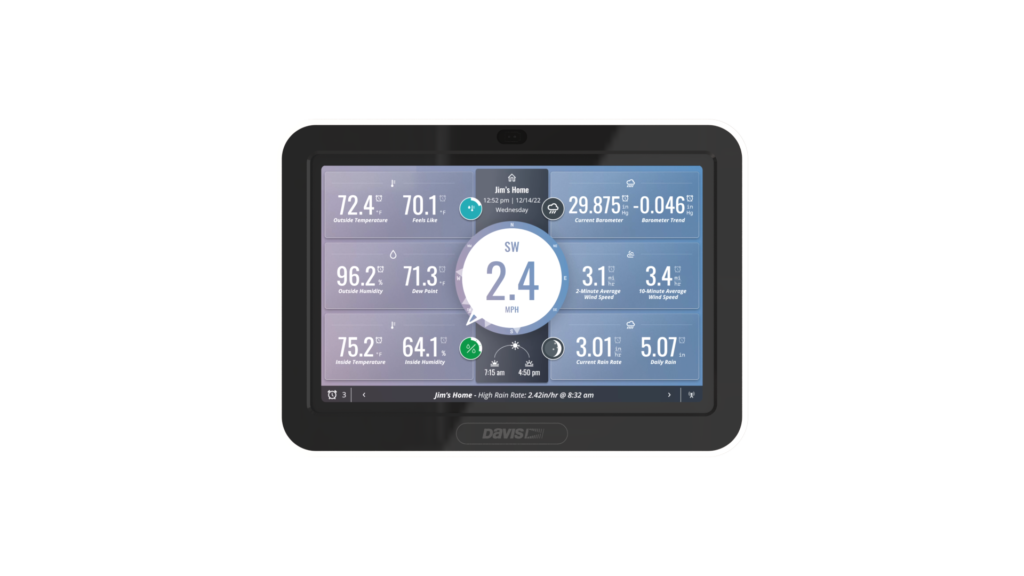 The WeatherLink Console features a color HD touchscreen that displays a personalized weather dashboard, featuring real-time data from a personal weather station, as well as short- and medium-range forecasts. The dashboard can show real-time data on up to 21 parameters, such as wind, rain and barometric pressure, and alarms for hundreds of changing conditions depending on what is chosen.
Using the WeatherLink Console's onboard database of historical records, users can create more than 80 custom charts and graphs that turn their local data into a powerful weather story. Using built-in wi-fi, the console makes it easy to connect to the WeatherLink cloud and securely store and share data with the largest global personal weather station network, or keep that data private. Access to a multitude of personal weather stations in a community can give emergency response agencies a more complete view of weather conditions across the area to better inform and sharpen crucial decisions.
Additional capabilities of the WeatherLink Console include:
Fast data: The fastest-reporting weather data on the market, advising on temperature, wind and rainfall changes as they occur
Multi-sensor viewing: Mix and match up to eight Vantage Vue or Vantage Pro2 weather stations or Davis sensor transmitters to create a customized local weather network
Smart home integration: Connect data to smart irrigation systems or connect to Amazon Alexa and Google Assistant to ask for the latest conditions