Radar sensor manufacturer Geolux is at Meteorological Technology World Expo 2023 in Geneva, Switzerland, showing its non-contact hydrological monitoring solutions.
The radar instruments are designed for accurate measurement of water level, surface velocity and discharge, along with a compact datalogger and water temperature sensor. Geolux is at the expo to introduce its latest addition to the radar-based product line-up: a snow depth sensor that promises to revolutionize snow monitoring.
In addition to the hardware, Geolux is also demonstrating its HydroView cloud-based software portal. This powerful tool facilitates remote hydromet data acquisition, equipment configuration, alarm sounding and comprehensive data analysis. With its user-friendly interface, the software streamlines decision making and enables seamless integration into existing systems, including the implementation of early flood warning systems.
Nikša Orlić, CEO and co-founder of Geolux, said, "This year, Geolux is showcasing its line of contactless sensors for the measurement of river water level and discharge. Geolux provides not only standalone sensors but also a complete turnkey solution for flooding early warning systems.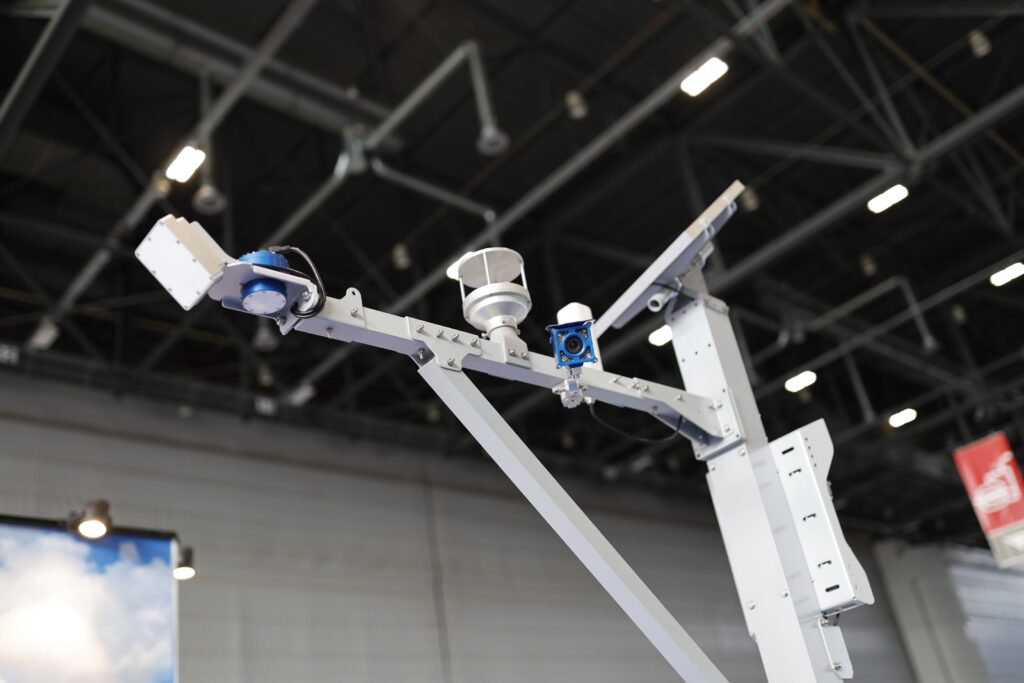 "One new product that we're displaying for the first time at Meteorological Technology World Expo in Geneva is a non-contact, radar-based snow depth sensor. The advantage of Geolux's products is the non-contact radar technology, which enables easy installation and simple maintenance. Geolux products are used worldwide – and in 2023, in multiple projects, Geolux has supplied and installed over 500 integrated flood monitoring stations.
"At the expo, we are looking to meet both our existing partners and new potential customers or representatives. Meteorological Technology World Expo is a fantastic opportunity to keep in touch with all of our existing partners so that we can learn about their projects and stay up to date with any progress they are making. We can also show our new developments to our partners. We also expect to meet new potential customers and representatives for countries where Geolux does not have a presence yet. Since WMO has launched its Early Warnings for All initiative, we've seen a huge interest in Geolux products, as they are a perfect fit for flood monitoring early warning systems."
Visit Booth 6090 to discover more, and read more expo news here
Don't miss out on the show of the year – register now for your free entry pass and visit the website for the full exhibitor list and all the latest information.