Swisens is presenting its SwisensPoleno Jupiter automatic pollen monitoring system at Meteorological Technology World Expo.
SwisensPoleno Jupiter is an outdoor system that enables measuring and monitoring of the spread of bioaerosol in a time of change. It can automatically detect and identify bioaerosols and microparticles.
According to the WHO, between 10% and 30% of the world's population is affected by pollen allergies. Global warming is lengthening the flowering season and, consequently, the pollen season. The milder climate also encourages the spread of invasive allergenic plants. Finally, stress factors such as heat and air pollution increase the concentration of allergens in pollen grains. Therefore, the problem of pollen allergy will undoubtedly increase in the future.
At its booth, Swisens is explaining that digitalization has made automatic pollen measurement stations and real-time data a reality for meteorological services. As with other modern meteorological technologies, pollen monitoring systems can be integrated into the existing network. Data on the main allergenic pollen types and their concentrations is available in real time. In addition, accurate pollen warnings based on real-time measurements and improved forecasts are possible.
Patrick Minder, chief marketing officer at Swisens, said, "Since pollen allergies cause hay fever in more and more people in Europe and worldwide, the current pollen load is becoming increasingly important. The symptoms impair well-being and performance, leading to chronic lung diseases. Therefore, knowing which and how many of the tiny pollens are in the air is essential. Until now, this pollen information has been obtained mainly by manual counting, which takes a long time to evaluate. Our technology is a quantum leap in pollen monitoring, bringing real-time data to public services like the automatic pollen measuring network SwissPollen from MeteoSwiss.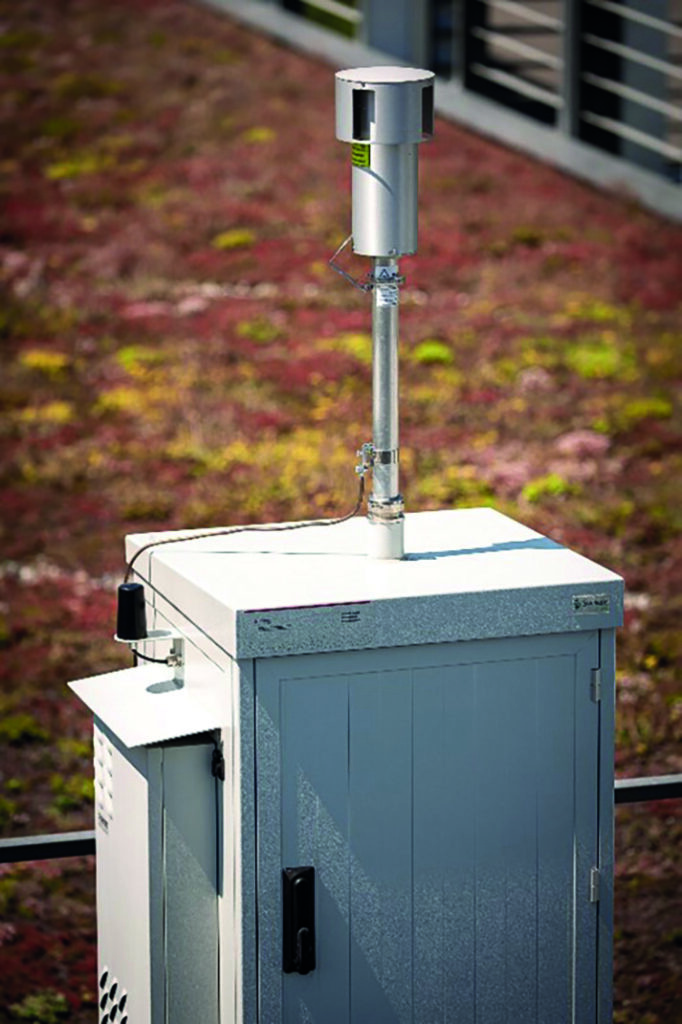 "Meteorological Technology World Expo has always been a great opportunity for networking and meeting stakeholders, partners and customers within the meteorological community around the world. We like seeing and showing new technologies that push environmental monitoring to the next level in a demanding time of change on our planet. We hope to meet potential partners and customers seeking a leading position in advanced services around allergy prevention, pollen forecasting and bio-aerosol monitoring.
"We are looking for feedback from NMHS [national meteorological and hydrological services] around the world who are interested in expanding their services into the field of reliable pollen and bioaerosol forecasts and/or allergy prevention services. We're not only providing the technology but also giving a helping hand for setting up the network and implementing the generated data into third-party service and infrastructures."
To find out more, visit Booth 8015, and read more expo news here
Don't miss out on the show of the year – register now for your free entry pass and visit the website for the full exhibitor list and all the latest information.