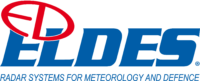 Founded in Florence in 1993, and today with Legal and Operational Headquarter in Scandicci (Florence), ELDES is a market leader for Radar Solutions in the Meteorology and Defence sectors.
Two business lines guided by the same evolutionary approach and the same technological skills base.
These common roots of expertise have made it possible to develop Radar technologies of Excellence, starting from the basic components to arrive at complete solutions under its own Brand.
ELDES has in fact chosen to invest in the highly specialized creation of complete products and latest generation technologies, innovating the path with its own ideas and always taking into consideration the needs expressed by the market.
The offer translates into solutions that can predict and prevent, helping to understand, validate, to make the right decisions at the right time.
ELDES was a forerunner in the development of X-Band Weather Radar, conceived as a compact and versatile solution, to satisfy the need of forecasting-prevention in an increasingly changing and unpredictable climate context.
They are designed to be quickly deployed in the most diverse operational contexts, where it is essential to ensure easy installation together with high-precision coverage and spatial resolution and are designed not only to provide data for classic weather forecasting and scientific research, but to be useful tools for numerous other activities, with the main purpose of increasing their safety and ensuring their efficiency.
The result is a range of products designed to be quickly installed, easily transportable, visually discreet and with low procurement and operational costs.
ELDES employs more than 40 highly specialized and trained employees and collaborators and operates according to the ISO 9001 Vision 2015 quality system standards and to the highest safety standards based on the ISO 45001 Vision 2018.
The Company strategy is to create long-term relationships with Customers, offering them not only products, but also dedicated professional support. The effectiveness of this business model is demonstrated by the fact that a significant share of Customers is mainly of the "returning customer" type.
ELDES solutions are present in the world today with over 700 installations and strategic components supplied.