Around 71% of Earth's surface is covered with water, with more than 96% of this held in oceans. What's more, more than 30 million people are at sea at any one time. With so much at stake, it's no wonder that it took nearly 36 hours of non-stop negotiations for the recent Intergovernmental Conference on Marine Biodiversity of Areas Beyond National Jurisdiction to reach a historic agreement that will ensure that the high seas (areas more than 200 nautical miles from the coast) will now be regulated. The international law, announced June 19, 2023, is expected to improve the protection of the world's oceans.
The UN's new treaty will likely affect the world of automated meteorological measurements and ocean monitoring devices. Martin Kramp, technical coordinator of the ship observations team (SOT) and the global ocean ship-based hydrographic investigations program (GO-SHIP) at OceanOPS, explains, "The international law will hopefully protect the sea better. However, for our purposes, regulated coastal areas are a bit tricky. Data sharing does not always work smoothly. As soon as we get within 200 nautical miles of the coast, there are some challenges. Coastal states can request heavy bureaucratic processes to allow observations, and possibly block data distribution. This is impacting weather and climate services quality globally and locally."
The OceanOPS team monitors the Global Ocean Observing System (GOOS) operations and supports its implementation. The GOOS is a program led by the WMO and UNESCO's Intergovernmental Oceanographic Commission (IOC). This observing system, composed of thousands of satellites and instruments at sea, delivers more than one million daily observations to study the climate, deliver accurate weather forecasts and early warnings and monitor the ocean health.
Collaborating with 84 countries and 13 ocean-observing networks, OceanOPS aims to reduce data overlap and ensure the best use of meteorological and oceanographic observations to achieve global coverage. In Kramp's words, "OceanOPS sits like a spider in the middle of the web, connecting the information from the separate networks." The team coordinates about 10,000 observing instruments and ships at sea, including moored and drifting buoys, autonomous profiling robots like Argo floats, piloted robots, and even marine mammals that are equipped with oceanographic sensors.
The analyses, forecasts and products that are produced from these collected ocean observations inform a range of important decisions across the world, including in the marine transportation, coastal communities, climate, agriculture and healthy oceans sectors, which rely on forecasting to run safe and efficient day-to-day operations.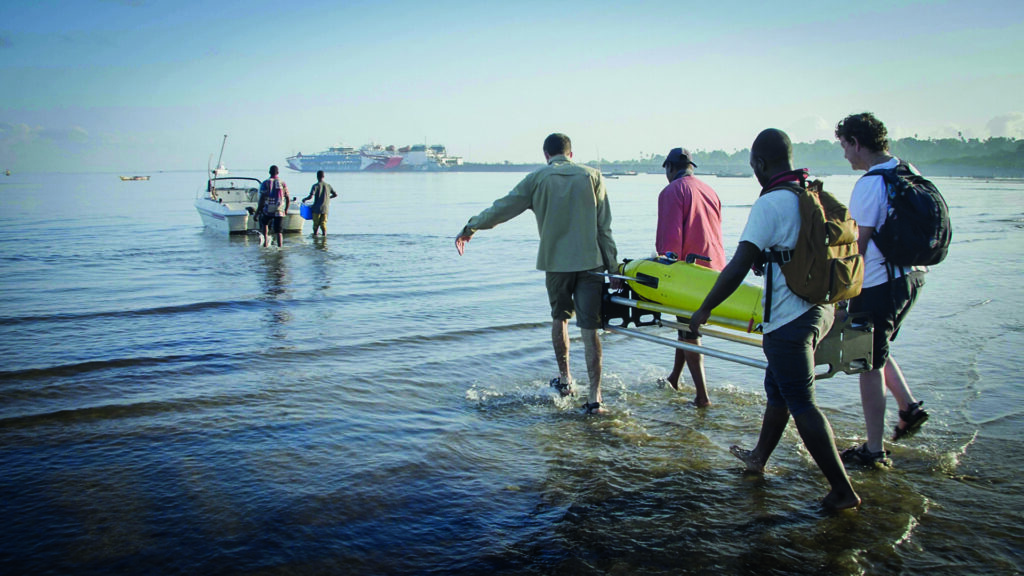 Importance of automation
Besides creating a more systematic ocean observation system with universal standards and sensor calibration tracking, automated systems can also provide consistent coverage of hard-to-reach locations. Alvaro Lorenzo Lopez, senior glider software engineer in the Marine Autonomous and Robotic Systems (MARS) Centre at the UK's National Oceanography Centre (NOC), works with marine autonomous instruments, especially underwater gliders and their use in sustained ocean observation in the UK and across Europe. He argues, "People are very conservative on the meteorological ocean domain. At the moment, the UK Met Office is the only one in Europe that's really getting into autonomous marine instruments, but I think what we're doing now with the Met Office should have started 10 years ago. These automated solutions offer such high resolutions and so much data – both spatial and temporal resolution – that our scientists are finding things they didn't know were there. These solutions are already fundamentally changing how we observe and how we understand the planet."
Regarding her organization's investment in automated ocean measurements, Emma Steventon, marine networks manager at the Met Office, says, "The oceans effectively drive our global weather patterns, and we can get far more from automated systems than from manual observations because we can get up-to-the-minute data and greater resolution from them. We also get far greater consistency from using automated systems because it takes out any element of human error. Frequency is another top point in favor of these systems."
Olivier Desprez de Gesincourt, EUMETNET's E-SurfMar program manager, concurs on the importance of these solutions: "Automation allows us to build a perennial network. Without instruments like automatic weather stations (AWS), anchored buoys and drifting buoys, there would be absolutely no measurements of atmospheric surface pressure, which is a parameter that is paramount to the understanding of weather phenomena."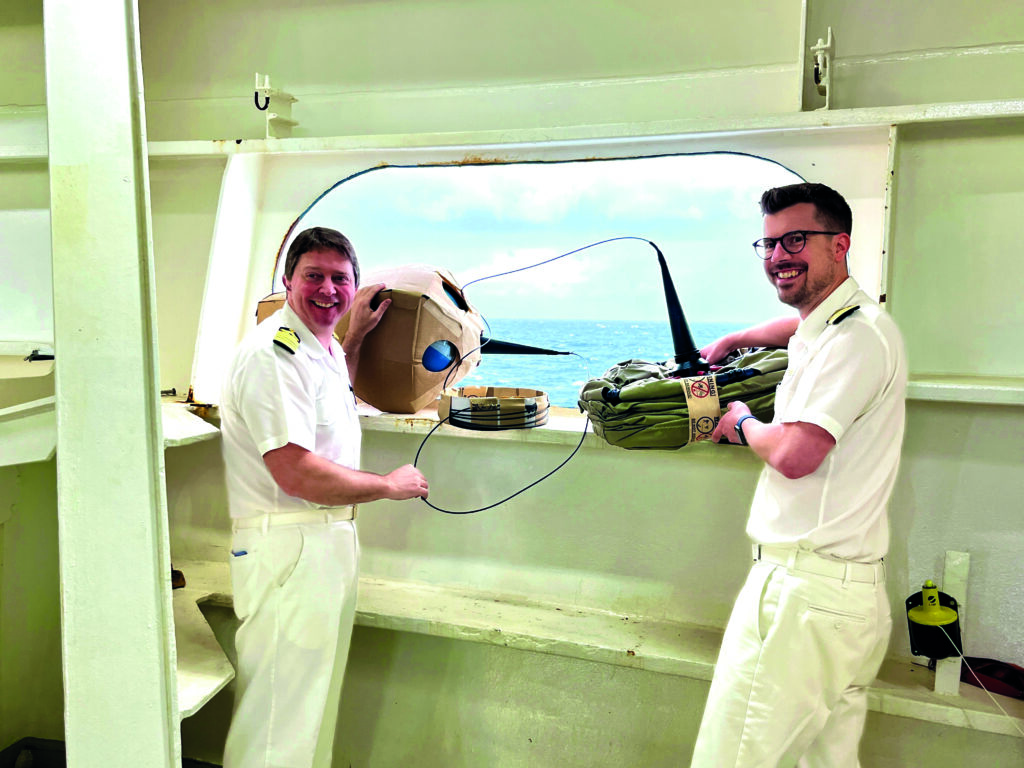 The Global Drifter Program
A key portion of GOOS's data set is provided by NOAA's Global Drifter Program (GDP). Rick Lumpkin, director of the physical oceanography division at NOAA's Atlantic Oceanographic and Meteorological Laboratory, asserts, "On a per-observation basis, drifter measurements provide the most significant contribution of the GOOS to improving marine weather forecasts." Primarily deployed in the North Atlantic, NOAA's GDP drifting buoys, or 'drifters', are supported by NOAA and international weather agencies.
The buoys sit on the surface of the ocean and are transported via near-surface ocean currents to measure the water temperature a few centimeters beneath the surface to calibrate corresponding satellite measurements.
Shaun Dolk, manager of the Atlantic Oceanographic and Meteorological Laboratory (AOML) Global Drifter Center at NOAA, explains, "The buoys are the primary source of high-latitude ocean surface pressure measurements, which significantly improve marine weather forecasts." In the absence of these drifters, forecasting efforts must rely on data from ships that need to try to avoid the most intense storms.
Dolk continues, "Ocean surface currents can be inferred from satellite measurements, but are prone to relatively large errors compared with the well-calibrated current measurements by GDP drifters." NOAA hopes to install barometers on more drifters in the lower latitudes of the global array to improve weather forecasting, because currently only two-thirds of the network's drifters measure sea-level pressure. Also, a small number of drifters measure winds using a sonic anemometer, and a relatively small subset of the global array measures directional wave spectra from which significant wave height, wave direction, etc can be calculated.
Investing in the future
Nevertheless, even drifters encounter challenges. While GDP drifters are designed and powered for a lifetime of approximately 450 days, NOAA's research found that 63% of them quit transmitting due to power failure or interaction with ice, 27% run aground and 10% are picked up by boaters. According to the organization, many of the noted regions where drifters die quickly have persistent onshore winds and a lack of offshore currents.
The organization especially highlighted areas like the southwest coast of Chile, where currents veer to the south and drifters are beached and accumulate onshore, blown by the wind.
Power failure at sea is a particularly challenging conundrum. As OceanOPS's Kramp points out, every drifting buoy and profiling float must go somewhere in the global ocean following the ocean currents. He says, "There are 10,000 or so of these instruments at sea, and at the end of their life, some of them sink to the seabed. This, in itself, could seem a bad thing. However, look at it like this: if you break your arms, you go to the hospital and get an x-ray. We know an x-ray is not good for the body but we need it to get better afterward. This is the way we must see the drifting floats."
Unexpectedly, prolonging the operation of these buoys is not the right step forward for NOAA. Dolk continues, "Lifetimes longer than 450 days do not decrease the frequency of the GDP buoy deployments needed to maintain a global array at the desired 5 x 5° resolution. It could also increase the cost of the instrument and potentially require lithium batteries rather than the currently used alkaline batteries. As a result, GDP buoys are treated as dispensable, as their cost (approximately US$2,000) is far lower than that of ship time for recovery." For this key reason, NOAA and drifter engineering developer The Lagrangian Drifter Laboratory (LDL) at the Scripps Institution of Oceanography are working together to look into the applied use of degradable materials in drifter construction. However, this is shaping up to be a long-term problem.
Emanuela Rusciano, physical oceanographer and science communication officer at OceanOPS, explains, "The GOOS needs more partners, continued and targeted investments in technological developments and coordination with partner countries to share best practices and transfer expertise to enhance and enable the expansion of the system. New technologies based on autonomous platforms, smart sensors and improved telecommunications can offer more cost-efficient solutions toward improving the global observing system."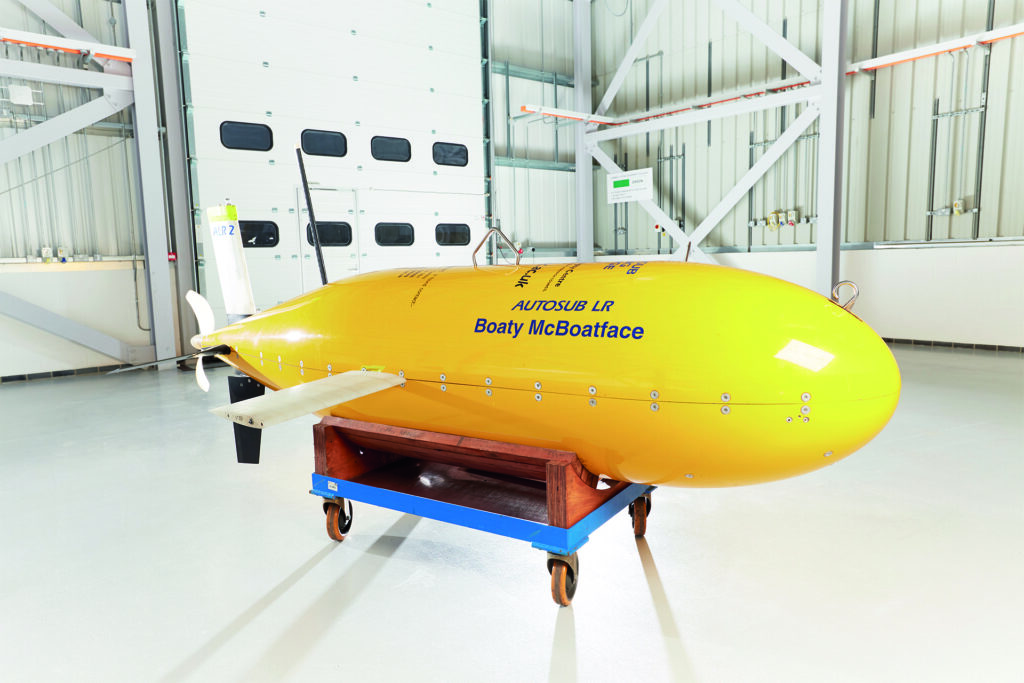 Being proactive
In the meantime, meteorological bodies must look to protect their automated solutions where they can. However, due to the innately challenging environment of the sea, the results are largely out of the experts' hands. The Met Office's Steventon says, "To protect the floats from drifting outside our target GDP deployment area [the South Atlantic] or getting beached, all we can do is keep monitoring where these eddies are active and make the most precise, evidence-based decisions we can at deployment. Once they're in the water, we have no control."
NOAA's primary strategy to protect these tools is to avoid deployments in regions where historically drifters have been observed to die quickly. To keep track, NOAA uses a 'deployment value map' that records how beneficial it is to add another solution to that area – and marks dangerous areas as 'low value' even if they are currently well monitored. This is because the organization weighs the costs of the inevitably lost solutions against the benefits of a slight increase in data and finds it more helpful to deploy the floats in safer locations.
Lumpkin reveals, "The most significant technological advancement with drifters has been associated with miniaturization. Originally, drifters were far larger and heavier than those produced today, with far larger costs for manufacture and shipping. The modern 'mini' drifters are cheaper, live longer and cost less to manufacture and ship." The LDL at Scripps has even developed a small, cylindrical drifter that can be deployed from a NOAA research aircraft in the path of, or within, hurricanes to measure temperatures and waves. This is expected to open up additional ocean deployment possibilities.
Other avenues
Alongside its contribution to the GDP, the Met Office also supports GOOS through its network of 10 moored buoys around the UK. These solutions measure air pressure and temperature, relative humidity, wind speed and direction, gust, sea surface temperature and visibility. They also look at vital wave parameters such as height, directions, periods as well as spectral wave data. Weighing 4 metric tons and equipped with anchoring cables, these buoys are certainly at no risk of moving out of place. Instead, their environment offers different challenges.
Steventon says, "This tech struggles with encrusting on the sensors, water ingress, biofouling, attempted theft, etc." This difficult question of maintenance has led the Met Office to develop strategies to minimize the systems' dependence on its team. "In the moored buoy network, every sensor has a backup sensor so that if one does fail, we are able to switch on another one quite quickly. That way, we don't have to visit them quite so frequently; they are very hard and expensive to get to," Steventon adds.
The Met Office is also looking into biofouling protection paints, which are designed to be very repellent to marine life and stop barnacles and such from attaching to the sensors. Steventon elaborates, "To protect the sensors, we're ever developing the technology, sharing research and testing new equipment. At the moment, we're focused on new technologies to advance our processes to secure the solutions throughout installation, storage and water protection."
Similarly, when sourcing automated ocean monitoring equipment, EUMETNET looks inward to stay ahead of the curve. De Gesincourt says, "As part of our E-SurfMar network, we have a budget for R&D, so our E-SurfMar experts could develop two types of AWS." However, the organization points out that although automating ocean measurements might offer more advantages, the strict legislative environment could still hinder industry momentum.
De Gesincourt concludes, "While the automated tools we currently use to collect meteorological data at sea have matured, entirely new means of observation are also appearing. The notable new emerging technologies are unmanned surface vehicles and microsatellite communication. Marine drones will make operations at sea more and more automatic. Microsatellites should be able to reduce the cost of communication for sending our data in real time. This should enable us to perpetuate the observation at sea by making it more accessible. Legislation must evolve so that a support boat is no longer required to be next to a marine drone."
This article originally appeared in the September 2023 issue of Meteorological Technology International. To view the magazine in full, click here