How are farmers and agronomists adapting to the impact of climate change to ensure future food security? Helen Norman reports.
According to figures from the World Resources Institute (WRI), overall food demand is on course to increase by more than 50% by 2050, as the world's population grows to an estimated 9.8 billion people. This is a huge challenge, but one that is intensified by the agriculture industry's extreme vulnerability to climate change. Increasing temperatures, unpredictable rainfall, droughts, shifting agroecosystem boundaries, invasive crops and pests and more frequent extreme weather events are affecting farmers around the world, reducing crop yields and livestock productivity.
Substantial investments in adaptation will be required to maintain current yields and achieve production and food quality increases to meet demand. "As seasonal patterns shift, farmers can no longer rely on methods that may have worked in the past," says Andy Nadler, agricultural meteorologist consultant at Peak HydroMet Solutions.
"In the past, many farm operations used planting schedules that were just based on the calendar, such as planting the first week of May and irrigating at the start of July, etc. But now decision support tools are required to help farmers decide what their crop needs and when," he adds.
Nadler notes that the most significant challenges faced by farmers today concern water. "All sectors of agriculture need water and as it becomes scarcer, more costly and less predictable, farmers will need to adapt," he says. "Irrigation is an effective strategy to mitigate the risk of drought, but to irrigate, you must still have a reliable water supply."

Water stress and hazards in Africa
According to a report by the WMO, water stress and hazards, such as droughts and flooding, are hitting African communities, including the agriculture sector, hard. The State of the Climate in Africa 2021 report revealed that high water stress is estimated to affect about 250 million people in Africa.
The report also found that increased temperatures have contributed to a 34% reduction in agricultural productivity growth in Africa since 1961 – more than any other region in the world. This trend is expected to continue in the future, increasing the risk of acute food insecurity and malnutrition.
"Africa as a whole is experiencing recurrent droughts and increasing instances of below-normal rainy seasons," explains Sebastian Grey, scientific officer on agrometeorology at the WMO. "At the same time, there are a number of other hazards impacting agriculture on the continent, such as more damaging locust swarms and flash flooding."
The WMO has a whole host of projects that aim to support African regions with better weather data and services for predicting and adapting to climate change. One of its current projects linked to agriculture is the Agricultural Climate Resilience Enhancement Initiative (ACREI), a US$6.8m project funded by the Adaptation Fund and implemented by the WMO in partnership with the Food and Agriculture Organization (FAO) and the Intergovernmental Authority on Development (IGAD) Climate Prediction and Applications Centre (ICPAC). ACREI's goal is to develop and implement adaptation strategies and measures that will strengthen the resilience to climate variability of vulnerable smallholder farmers, agropastoralists and pastoralists in the Horn of Africa.
The project aims to enhance the productivity, production, livelihood diversification and income levels in 30 communities, with an estimated 40,000 people, in Ethiopia, Kenya and Uganda. It will train and engage around 1,800 farming households in sustainable and climate-smart agriculture and enhance the technical capacity of development and extension actors, such as NGOs and the private sector, to support community-level climate adaptation strategies and improve climate-informed decision-making.
"We are currently midway through this project," notes Grey. "We are working with the local national meteorological and hydrological services to help build capacity and tackle operational challenges through improved climate services. The project involves collecting data from automatic weather stations and then supporting the met services with different methodologies and tools to better understand this data, to analyze it and to present it in easy ways for the stakeholders to digest."
The methodologies include Participatory Scenario Planning (PSP) and Participatory Integrated Climate Services for Agriculture (PICSA). As part of ACREI, climate information generated in the three target countries is linked to participatory planning processes that aim to improve the climate advisories that allow farmers to make informed decisions about the management and preservation of their crops as the season progresses.
PSP enables the co-production of seasonal weather and climate advisories. The co-production process is taken down to the subnational level by bringing together the producers and users of weather and climate information in each target location for two-day workshops. As a result of the PSP workshop, a collaborative advisory is issued for the coming season that is scientifically sound, locally relevant and useful.
All ACREI project locations are now receiving localized seasonal climate information through seasonal participatory advisory development workshops, as well as receiving advisories translated into local languages. "PICSA, meanwhile, is used as part of the process," adds Grey. "This methodology was first developed by the University of Reading [in the UK]. It analyzes available data and produces climate visualizations in a simple manner for farmers to understand and then make decisions like appropriate crop varieties for their locations."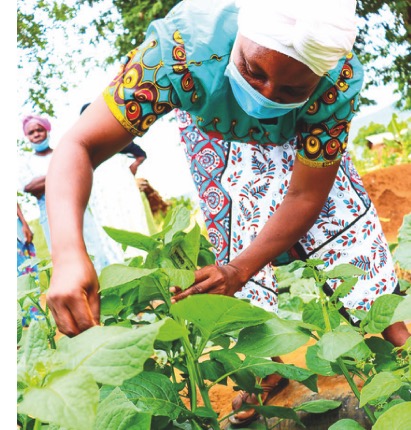 The last mile
Another challenge farmers face in Africa is getting access to the data required to make smart choices, notes Grey. "As part of ACREI and other projects, we have done a lot of work around what we refer to as the 'last mile', which concerns reaching the people who need the information the most. For ACREI, we engaged with local radio stations for better distribution of weather information."
Robert Stefanski, chief of the Applied Climate Services Division in the Climate and Water Department at the WMO, adds, "For any project like ACREI, we find that linking the met services with the end users, in this case the farmers, is one of the most useful things we can do. Just providing information online is not enough. Some farmers, especially in Africa, don't have access to the internet regularly so they need forecasts to reach them in other ways."
Stefanski notes that for several years the WMO, alongside the FAO, has been working on the development of smartphone applications to help farmers in the field easily access weather information. "This is an ongoing discussion we are having now, and there are several challenges that still need to be overcome, such as cost."
Grey adds, "It's also important to note that not every farmer wants a mobile application. We have carried out a lot of surveys in Eastern Africa and other regions, for example, asking farmers how they want to receive information. The overwhelming response was via the radio station, whereas others wanted information via a WhatsApp message."
Another challenge affecting farmers in general is data gaps. "Africa in general has various challenges related to adequate climate data," explains Stefanski. "But the WMO does have a project called the Space-based Weather and Climate Extremes Monitoring (SWCEM) initiative, which will hopefully help us fill some of those gaps by using satellite information to provide data on things like rainfall. "We have used this in Papua New Guinea, for example, to develop a drought monitoring tool as part of a Climate Risk and Early Warning Systems (CREWS) project."
Site-specific monitoring
While the WMO works on some of the larger weather data gaps that exist around the world, other projects are looking at site-specific meteorological monitoring, which, according to Nadler, "enables farmers to manage their crops in a sustainable way and decision makers to better assess conditions across a region".
"An agricultural operation has countless moving parts – not just machinery but also intricate cropping systems that require a delicate balance of management and inputs," Nadler explains. "Being able to measure what is going on across the farm provides farmers with greater visibility into their operation. In some cases, instead of having one high-end, and often expensive, weather station to represent an entire area, it may be more beneficial for farmers to have several more economical stations distributed across the landscape. This would provide farmers with more site-specific information and help them account for the spatial variability that always exists."
Nadler notes that he has recently seen more interest from farmers who are interested in diversifying their crops or expanding production to new areas. Site-specific meteorological monitoring can assist with this. "I'm currently working with a vineyard operator who wanted to determine if it could reliably expand its grape production to a slightly lower area of the property," Nadler explains. "We installed several wireless temperature sensors across the entire vineyard to compare heat unit accumulation, overnight lows and durations of freezing temperatures. It didn't take very long to realize that the area would not be as ideal for grape production. Instead, they decided to plant a different crop and expand their vineyard to a different area."
Nadler is also working on a project in the Okanagan Valley in the Canadian province of British Columbia (BC). Okanagan is a major producer of tree fruits and has recently adopted the BC Decision Aid System (BCDAS), which is operated out of Washington State University and provides time-sensitive management advice based on a network of weather stations throughout the region. "The tool helps growers anticipate the emergence of several pests, diseases and disorders," Nadler explains. "Peak HydroMet Solutions manages the network of weather stations that are used to monitor the region."
Looking at what the WMO experts referred to as the 'last mile', Nadler notes that it is important for farmers to have the right information at the right time. "As the growing season gets busy, farmers are less likely to spend time at their desk, logging into software and interpreting complex data," he explains. "Rather, they need concise information that is easily accessible on their mobile devices. This includes timely push notifications to alert them of potential problems."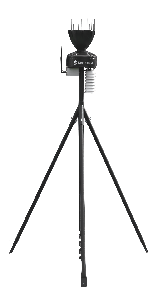 Data sharing
In the UK, Sencrop, a provider of connected ag-weather stations and a weather app for farmers, has been set up to meet this need. In one of its most recent notable projects, the firm teamed up with Frontier Agriculture, a leading crop production and grain marketing business, to roll out a UK-wide network of connected weather stations on farms across the country.
To date, the Frontier network has set up almost 500 stations across approximately 250 sites. In the UK, Sencrop now has around 2,000 weather stations installed. Overall, the firm has more than 30,000 datapoints across the agriculture sector in Europe, South Africa and the Caribbean. The UK Frontier project is a great example of site-specific monitoring.
"We have noticed a real appetite for precise and local weather information," explains Martin Ducroquet, co-founder and general manager at Sencrop. "The agricultural practice is evolving quickly, so precise data can help agronomists to bring much better advice to their farmers." In its project with Frontier, Sencrop has provided farmers with rain and wind masts.
Data from these sensors and from other open weather providers is gathered and presented in an application where farmers can view real-time data for up to 40 different in-field locations in their area. The aim is to build a picture of developing weather and forecasting. Weather data will also help to contextualize crop performance and inform future crop management decisions.
The Sencrop app includes a dashboard with real-time weather information from the farmer's field, updated every 15 minutes. This information includes rainfall, air humidity, wind speed and direction and temperature. The app also includes a multiforecast dashboard where farmers can compare several open weather suppliers, a rain radar and a 'my crops' section where farmers can see the weather data that is more relevant to a specific crop.
"Farmers can also create alerts to warn them of extreme temperatures or of weather that could facilitate the arrival of some diseases," Ducroquet explains. "Furthermore, they can export all the data to keep a history of it or share it with other farmers. They really appreciate the sharing tool."
Sencrop's weather stations and sensors, which are developed alongside those of meteorological equipment manufacturers, are offered using a Hardware as a Service model, where the farmers or the agronomists receive them free of charge but then pay a monthly subscription for their use and for the app. They also record "triple measures", notes Ducroquet, to ensure data accuracy.
"Each weather station has three different sensors collecting the same information," he says. "This means we can cross-check the data. If one source of information is inaccurate, then we can delete it and use the other two. And through the Hardware as a Service model, we can replace or fix the sensor that isn't working properly. We also carry out remote analysis of the sensors to pick up any defects and send alerts to the users of the stations to alert them that maintenance, such as removing dirt from the sensor, is required."
Sencrop's mission, like Nadler's and the WMO's, is clear – to bring the most accurate weather information to the people in the field who need it the most, when they need it and through their preferred channels. To achieve this, and to help farmers adapt to the challenges of climate change, it is essential that all new solutions meet the minimum standards for siting and servicing. As Nadler warns, "A decision based on inaccurate information may be worse than one based on no information at all."
This article originally appeared in the April 2023 issue of Meteorological Technology International. To view the magazine in full, click here.