The US National Center for Atmospheric Research (NCAR) reopened the visitor center at its NCAR-Wyoming Supercomputing Center (NWSC) in Cheyenne on May 15 following a complete redesign of the facility.
The upgrade included the installation of several new videos and interactive displays to highlight the role of supercomputing in scientific discovery.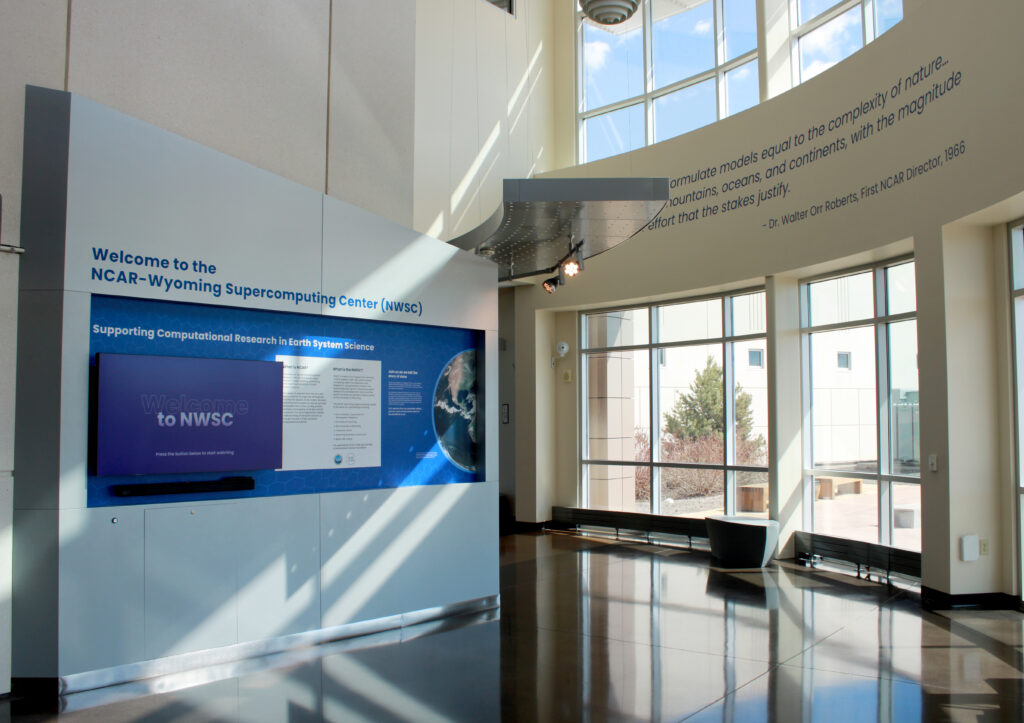 The NWSC's newest supercomputer, named Derecho, can perform 19.87 quadrillion calculations per second and will begin operations later this year. This will enable researchers at NCAR and across the US to advance their understanding of climate, weather, geological processes and space weather, among other aspects of the Earth system.
A J Lauer, community and workforce development director at NCAR's computing lab, said, "Although big data is fundamental for advancing research, it can be challenging to explain how it enables scientists to gain new insights into our planet. One of our goals with the new exhibit is to demystify the role of data for scientific discovery."
For one of the interactive exhibits, visitors can 'fly' an airplane over a hurricane and release dropsondes into the storm, collecting information about temperature, humidity and wind speed. Another interactive exhibit enables visitors to engage in 'data racing', in which they manage traffic to get as many race-car packets as possible through a computing network.
The exhibits also illustrate the ways that NCAR scientists use data to advance science and help society, such as developing systems to reduce aircraft delays, predict floods and droughts, understand the sun's magnetic fields that create disruptive solar storms, and identify regional vulnerabilities to sea-level rise.
Other highlights of the visitor center include an actual rack from a former NWSC supercomputer, information about the NWSC and its 11-year history, and a video about the future of supercomputing.
For more on digital applications, please click here.