AIRMAR® Technology Corporation is a world leader in the design and manufacture of high-performance ultrasonic sensor technology for the marine, industrial and commercial markets.  Our best-in-class WeatherStation® instruments are rugged, maintenance-free ultrasonic multisensors that meet the growing need for real-time, site-specific weather information.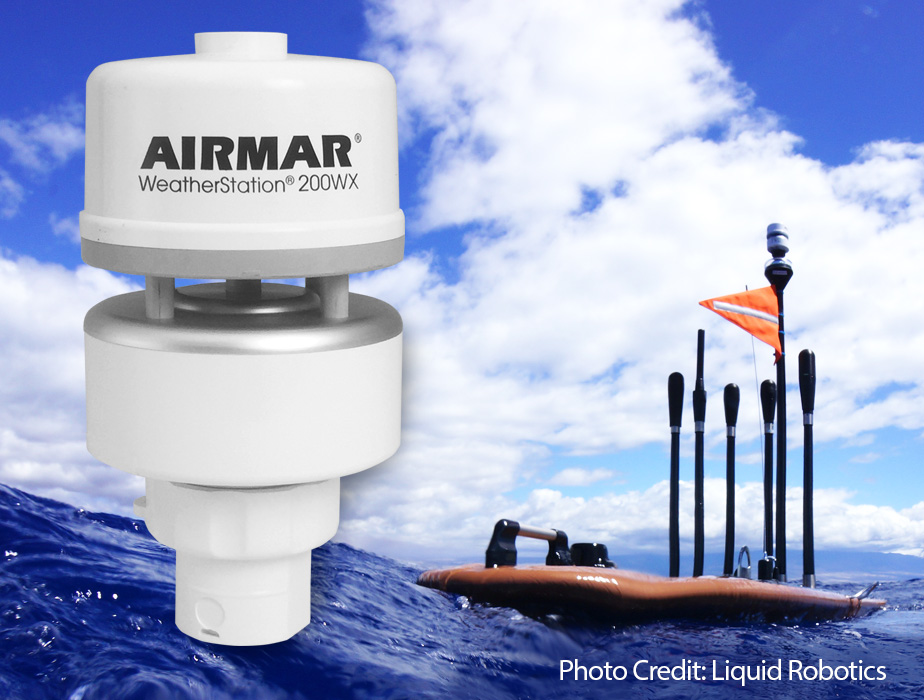 These compact, all-in-one weather sensors with no moving parts can measure apparent wind speed and direction, air temperature and calculated wind chill, barometric pressure, relative humidity, calculated dew point and heat index.
Airmar's WeatherStation® instruments have taken environmental sensing capabilities to the next level with the measurement of movement factors including position, SOG/COG, pitch & roll and rate-of-turn. Integrating an internal compass and GPS also enables the unique measurement of dynamic true wind speed and direction from both marine- and land-based mobile platforms.
Dynamic true wind is the wind relative to North but also corrected for the speed and direction of the vessel. Airmar's WeatherStation instruments integrate a GPS and 3-axis compass which enable the calculation of dynamic true wind speed and direction based upon the apparent wind, speed of the vehicle, and vehicle heading.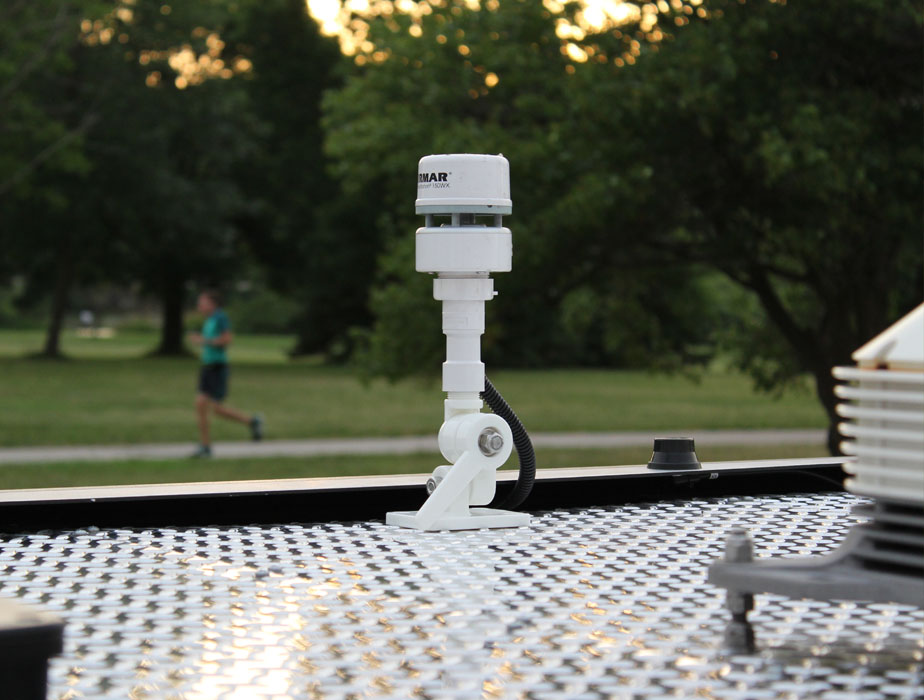 Whether chasing tornados, monitoring agricultural fields or offshore surveying, Airmar WeatherStation instruments reliably deliver the accurate data needed to make the most informed decisions.
Data Provided by WeatherStation WX:
Apparent wind speed and angle
Dynamic true wind speed and direction
Barometric pressure
Air temperature plus calculated wind chill
GPS position, speed over ground, and course over ground
Relative humidity (RH) (field serviceable option)
Calculated dew point and heat index
Rate-of-turn
Pitch and roll