This year's Meteorological Technology World Expo in Geneva (October 3, 4 & 5) has seen the launch of AEM's Elements Resiliency Platform, a multihazard solution to empower communities and organizations with decisive insights and tools for decisive natural disaster risk management and mitigation.
AEM unveiled its AEM Elements 360, a comprehensive decision support application, at the launch, pointing out that with ever-increasing uncertainties around climate variability, it is paramount that organizations and communities be fully prepared for a range of environmental challenges. AEM Elements aims to fill this gap by serving as a comprehensive, all-in-one platform for resilience planning, adaptable to a wide variety of natural hazard scenarios, such as severe and extreme weather, flooding, wildfires, hurricanes and landslides. The platform not only aggregates data but also synthesizes it into actionable insights, fostering a higher level of situational awareness and collaboration among all stakeholders.
"In a world where threats are continuously elevated by the unpredictability of natural events, the AEM Elements platform facilitates collaborative decision making, leveraging integrated data and intelligence to move from reactive risk management to proactive resilience building," said Mark D. Miller, chief commercial officer of AEM. "Minutes matter in the assessment and response to natural hazard events, which know no borders. AEM Elements can provide access to crucial data and insights from neighboring communities, enabling decisive action and a coordinated response by all stakeholders."
The AEM Elements platform delivers on the entire value chain of capabilities needed to ensure resiliency and climate readiness. This includes reliable sensing networks, both proprietary and third-party, to improve situational awareness across a variety of natural hazards. The platform has been built on a scalable data infrastructure with built-in security and data governance to ensure individual and enterprise-level data access.
Additionally, the AEM Elements platform delivers advanced analytics such as sensor-enhanced weather forecasts, real-time lightning and dynamic thunderstorm detection, gauge-adjusted radar rainfall (GARR) and impact models. The platform provides timely alerts, automation and action to enable confident decisions.
AEM Elements 360 is the command center for communities and organizations, eliminating common bottlenecks like fragmented data, reliance on disparate single-purpose applications and inadequate early warnings by transforming diverse data sources into actionable insights. This is expected to enable more efficient and effective response coordination across all stakeholders involved in natural disaster risk management, from first responders to resource management leaders.
Organizations can mitigate damage to critical infrastructure and reduce the number of people and critical assets impacted by natural disasters. AEM Elements 360 promotes cross-entity cooperation, elevates community preparedness and offers a multidimensional view of risk exposure, streamlining the complex task of managing natural hazards.
"Meteorological Technology World Expo is a powerful convergence of technological innovation and forward-thinking approaches in environmental monitoring, climate readiness and disaster preparedness," Miller continued. "By launching AEM Elements at this nexus, we're optimally positioning our product in an ecosystem that is both vital and highly responsive to new solutions. It's the ideal way to demonstrate the immediate, tangible benefits that our platform can offer to communities and organizations on a global scale. We are particularly looking forward to connecting with governmental agencies and industry leaders who share our mission of enhancing resilience and climate readiness."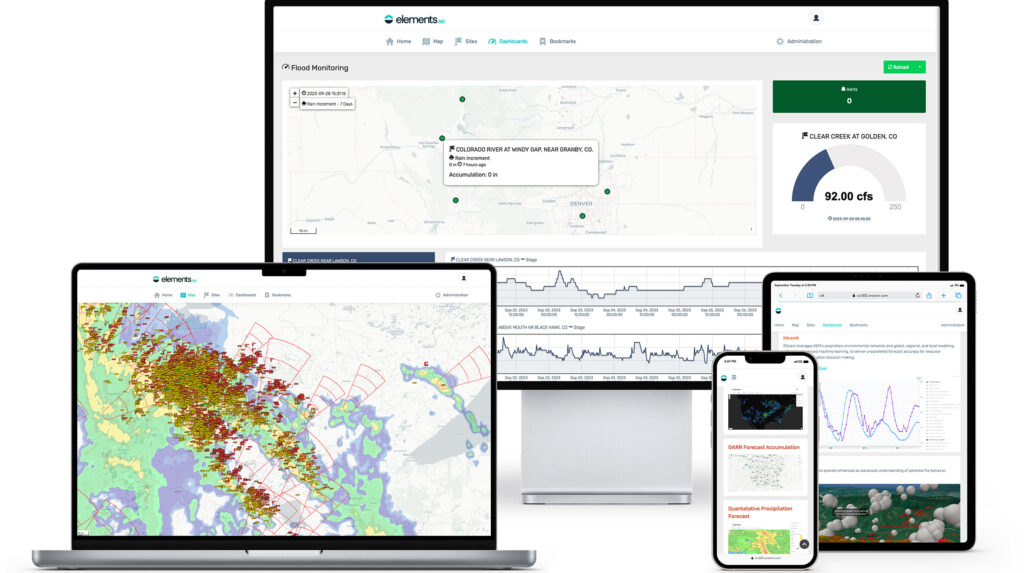 Don't miss out on the show of the year – register now for your free entry pass and visit the website for the full exhibitor list and all the latest information.
Visit AEM at Booth 1020 to discover more, and read more expo news here